Blog > Waterproof flooring information
Waterproof flooring information
Monday, June 13, 2022, 10:14 AM


---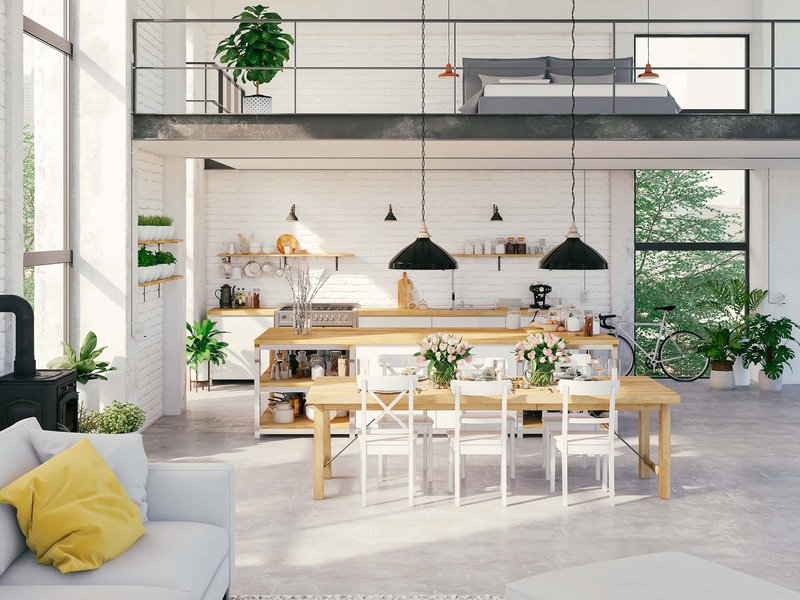 When it finally comes time for new floors in the bathroom or kitchen, you want flooring that can withstand the water and humidity in these areas. The best option for these areas would be waterproof flooring.

Waterproof flooring is a wise investment for many different reasons. Many other flooring materials are waterproof, and some of them can give a boost to your home's value.
What kinds of waterproof flooring are there
No matter where you want to put your waterproof flooring, there is a style that can fit every room. Ceramic tile, natural stone, waterproof vinyl, and laminate flooring are different new floors from which you can choose.

Porcelain is a type of ceramic tile flooring and is naturally waterproof due to the process in which it is made.

Another style of waterproof flooring is natural stone, which is suitable for bathrooms, kitchens, and mudrooms. Stone flooring is usually sealed after installation and resealed many times during its lifespan to maintain waterproofing.
Consider extended variety
If you're looking for a more stylish option that doesn't necessarily have to be nailed down, Luxury vinyl flooring can be waterproof as well. Luxury vinyl planks from our flooring company can mimic hardwood flooring and are built so that they don't peel, warp, or buckle when exposed to standing water.

Laminate flooring is also a good option for stylish waterproof flooring options. Although, most of the time, the company you choose provides you with the manufacturer's instructions, most state that waterproof laminate tolerates water without damage in one day.
Visit us for waterproof flooring
Builders Wholesale Finishes is a family-owned business that can provide you with all your waterproof flooring needs. Not only can you visit our showroom, but we also offer a shop-at-home option online.Our flooring store is located in Morrice, MI. We also provide services to the areas of Lansing, Jackson, Howell, Grand Rapids, and Ann Arbor, MI.